Hire Master of Ceremonies – Emcee Comedians
Virtual or In-Person 
Hire a professional Master Of Ceremonies to keep your event rolling on time and EVERYONE (even those not winning awards) engaged and interested.
Jan is a top corporate comedian and emcee. She's emceed in-person conferences and virtual events for all groups – healthcare, financial, technology, women's groups, educational groups, construction, and more. She can host your online Meeting, Fundraiser, Corporate Events, Awards Event or whatever you come up with.
Jan Will . .
Keep everyone engaged

Share her Clean, HILARIOUS humor

Get your attendees laughing in between sessions

Kick off your event with lots of energy and end it on a high note
VIRTUAL EMCEE . . . "Though Jan is a comedian, she took her role as keynote and emcee very seriously! She was a pleasure to work with, and as our post event survey comments revealed, she made a virtual event fun and lively".  D.B., Financial and Customer Service client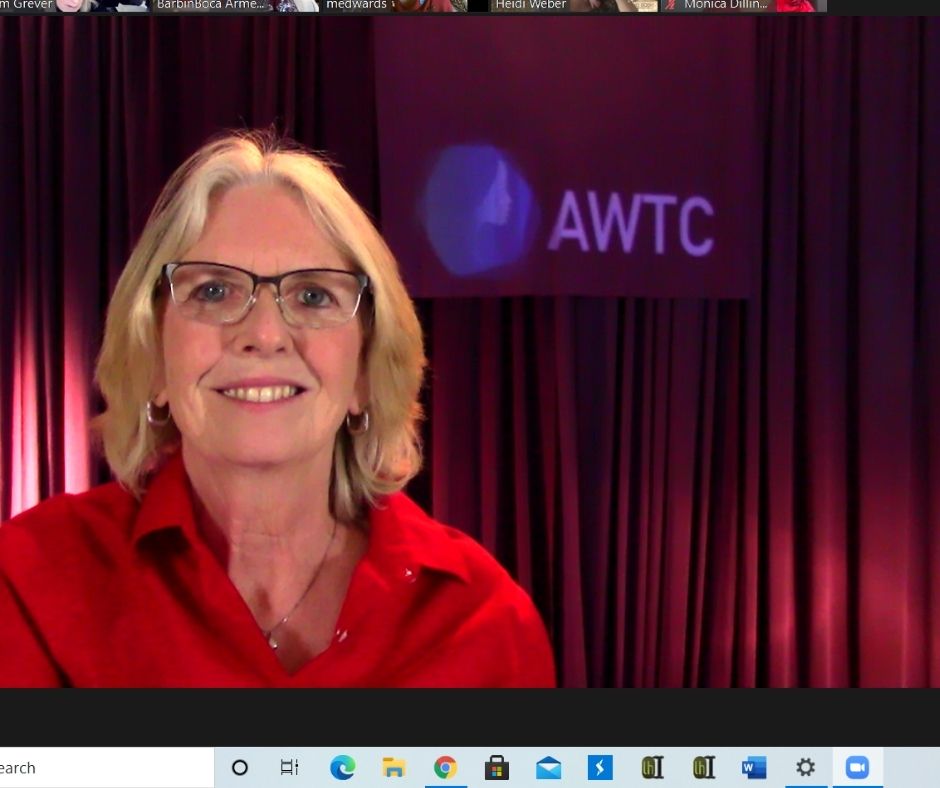 Virtual master of ceremony and funny female comedian!
Clean humor and lots of it! That's what your attendees will get when Jan is the Master of Ceremonies.
Watch 2 minutes of Jan in action as she displays her Master of Ceremony skills in this two minute video below.
Jan's health jokes below connect with her audiences immediately – they're funny jokes and clean humor.
Jan doesn't just do the humor, she shows audiences HOW to add humor to their communications with her humor in communications tips.